Heroo Mobile – Pierwsza telefonia komórkowa stworzona z myślą o bezpieczeństwie Twojego Dziecka
---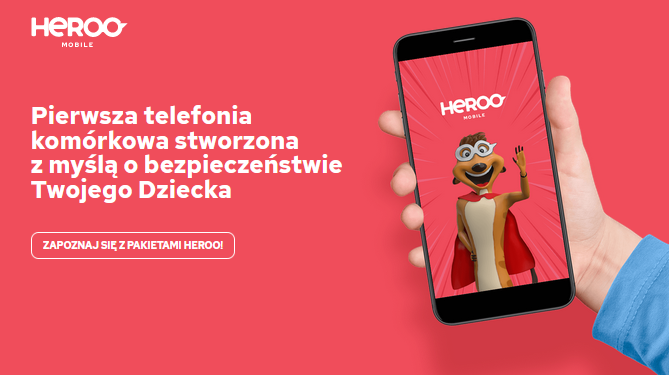 Czym jest
Heroo Mobile?
To nie tylko telefonia – to cały Świat, bezpiecznie wprowadzający dziecko w nowe technologie. W Świecie Heroo Mobile znajdziesz aplikację dla dziecka, która uczy, bawi i rozwija się razem z nim, dostosowując się do jego wieku. To także aplikacja dla rodzica, która umożliwia kontrolę i zapewnia spokój. Wszystko zostało zaprojektowane tak, aby nie uzależniać dziecka – zachęcać do wychodzenia z wirtualnej rzeczywistości i spędzania czasu bez telefonu. Świat Heroo Mobile jest bezpieczny i rozwijający!
dopasowany do potrzeb Twoich i Twojego dziecka!
Więcej o aplikacji w linku – zapraszamy!